The 2019-2020 BAUS Executive
Ruthfi Azzahra - or better known as Lula, is originally from Jakarta, Indonesia. She moved to New Brunswick to pursue a better education and future. Lula is currently in her 4th year of a BBA degree majoring in Finance. She always had a passion for investing, being involved, and giving back.Lula recently finished an internship at PSP Investments, Montreal, an asset manager with ~$168bn AUM. She was an Intern Analyst in their Private Equity Funds team. Prior to that she was a Banking Advisor Intern at RBC. Lula had always been very involved within the university and Fredericton community. Amongst her many involvements, she is currently part of the UNB Student Investment Fund where they manage ~$8m, she is the Primary Student Senator for UNB's Academic Planning Committee, an active volunteer at the Fredericton Community Kitchen, and prior to her Presidency she was the VP of Corporate Relations for the BAUS, where she raised 6x the sponsorship contribution compared to the previous year.In her spare time, she loves to travel, go on adventures, cook, and eat! She also really wants a puppy but that's a later issue.
Taylor Smith, originally from Fredericton, is in her fourth year of the BBA program with a major in Human Resources and a minor in History. She plans on completing her education degree upon graduating from UNB. Taylor works as a part-time supply teacher with the District Scolaire Francophone Sud during the school year. This past summer, she was the Project Manager for Foshay International, an international equestrian event held in Lower Jemseg, NB. She also has over 2 years of experience in economic development. In her spare time, Taylor rides her horse, Greta who she competes with at the provincial level in dressage.
Tyrese Coakley
VP Corporate Relations
Tyrese Coakley is a second-year student from the Bahamas majoring in finance. Although he was born in the Bahamas, Tyrese grew up in Bermuda where international business drives the economy and is a part of everyday lives, hence his passion for pursuing a future in business. As this year's VP Corporate Relations, Tyrese plans to increase the number of sponsorship dollars for the BAUS, as well as provide the most value and growth opportunities possible for students - placing them at the core of every decision he makes. He also hopes to get to know more about and network with the students. In his downtime, he likes to listen to and make music, plus he also plays the saxophone. In addition to music, He loves reading, going to the gym and cooking. One day he plans to own his own business that prepares high school students who'd like to go to university by teaching them essential life skills and providing one-on-one tutoring and mentorship, as well as funding - making tertiary education attainable for all. He is currently building his business.
Cailee Mousek is a fourth year Economics and Finance Honors student, hailing from Saint John, New Brunswick. A transfer student, Borden Peer Mentor Leader, and previous BAUS Director, she is passionate about the UNB community and it's students. She's excited to advocate on behalf of students, and to be able to enrich student's experiences by sending them on local and international Conferences and Case Competitions. She'll be busy this year preparing for BAUS' 2nd Annual Internal Case Competition (November 23rd), and organizing student experiences.
Originally from Corner Brook, Newfoundland and Labrador, Morgan is the 2019-2020 VP of Events. She is majoring in Finance and plans to attend law school after completing her undergraduate degree. As VP of Events, Morgan's goal is to increase engagement and host events that are more inclusive to BBA students and the UNB population as a whole.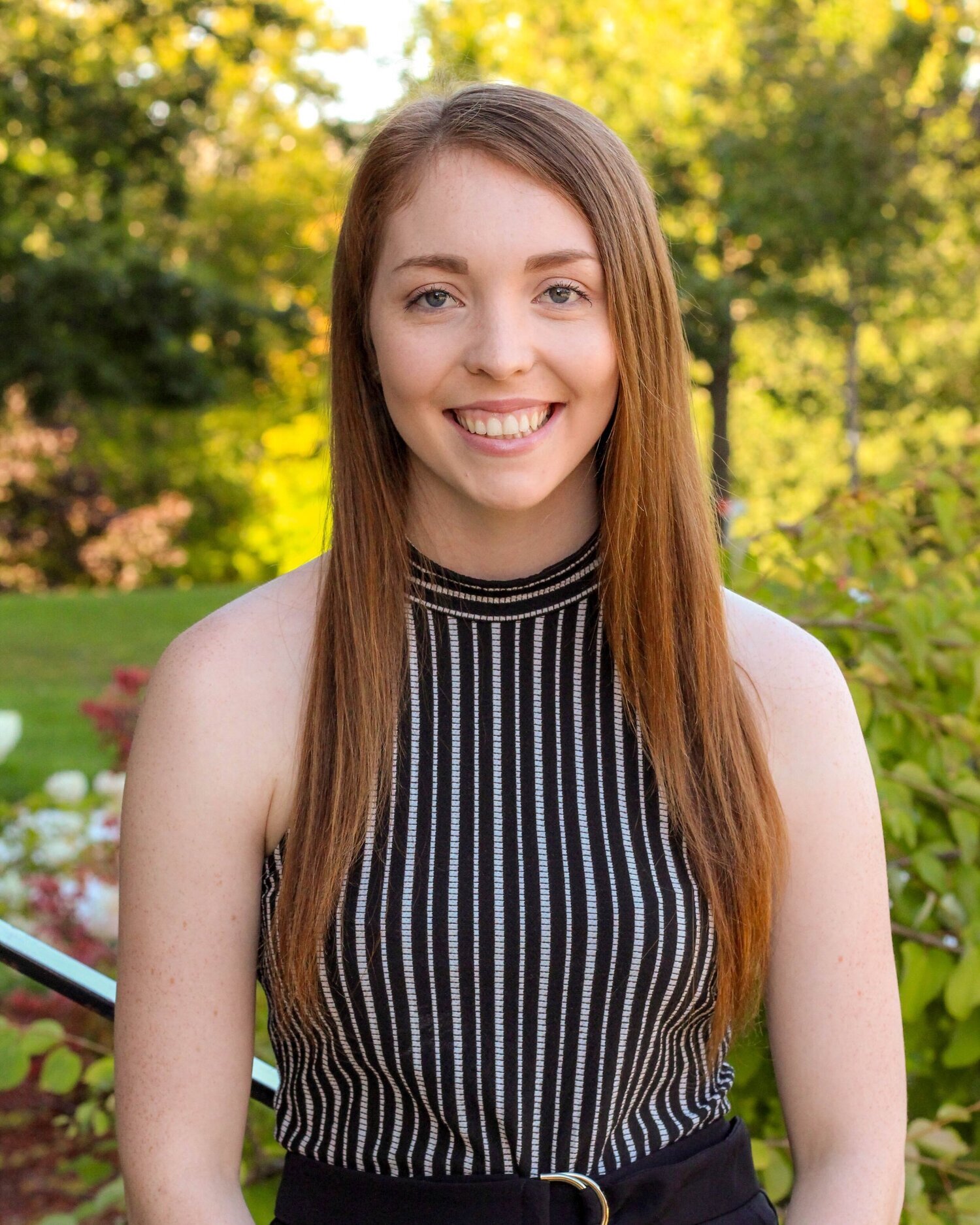 Abby Donald Is a third-year Marketing honours student, with a concentration in International Business, originally from Kensington, Prince Edward Island. This year Abby is heavily involved with UNB student life, including serving as a Peer Mentor for the Faculty of Management and Co-Marketing Director of New Brunswick Women in Business Conference. and an executive member of the BAUS as VP Marketing. During the summer months she works at her family owned business, a pet supply store located in Summerside P.E.I.. In her free time Abby enjoys spending time with her French Bulldog Carl and her friends. She also enjoys traveling and maintaining an active lifestyle. Abby is looking forward to promoting all the amazing opportunities and activities the BAUS has to offer this academic year. She encourages you to follow their social media pages to ensure you do not miss out!